Doha, Qatar Skyline Commission
I was commissioned by The Film House to make a large 6' x 4' mural of their proud city, Doha, Qatar.
Omar Khalifa of The Film House commissioned me to recreate the skyline of his city, Doha, Qatar. The mural was renedered out and printed at 6' x 4' and displayed in his company lobby.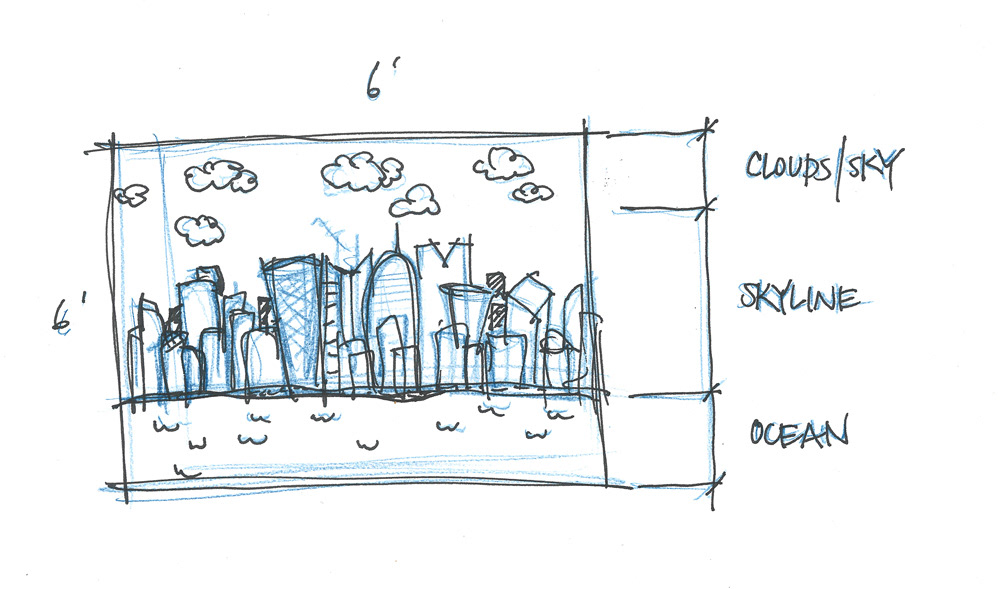 Initial Compositions / Test Renders